Over 150 copies sold
Regular price
Sale price
£15.99
Unit price
per
Sale
Sold out
In a world that often prioritizes external accomplishments and perfection, "Self-Love Bootcamp: 30-Day Guide" is your essential companion on the journey to self-acceptance and genuine self-love. This transformative book, authored by a seasoned life coach and mental health expert, provides you with the tools and guidance needed to embark on a life-changing adventure within yourself.
Inside the pages of "Self-Love Bootcamp," you'll discover:
Daily Worksheets: Each day presents you with thought-provoking exercises and prompts designed to dive deep into your thoughts, emotions, and experiences. These worksheets serve as your personal journal, helping you unlock your innermost feelings and thoughts.

Daily Tracker: This invaluable tool allows you to monitor your daily progress. Keep track of your emotions, self-care activities, and moments of self-discovery as you embark on this transformative 30-day journey. It's your compass to measure your growth and newfound self-awareness.

Checklist for Self-Assessment: At the end of each week, you'll find a comprehensive checklist to assess your progress and achievements. This checklist helps you visualize your personal growth and the positive changes you're making in your life.
"Self-Love Bootcamp" is not just a book; it's your personal guide to self-empowerment. Whether you're struggling with self-esteem, seeking to break free from self-doubt, or simply looking to deepen your self-love practice, this comprehensive 30-day guide is your passport to a more confident, fulfilled, and loving relationship with yourself.
Prepare to embark on a journey of self-discovery, self-care, and self-love like never before. Order "Self-Love Bootcamp: 30-Day Guide" today, and begin your transformation toward a more authentic and empowered you. 
Share
View full details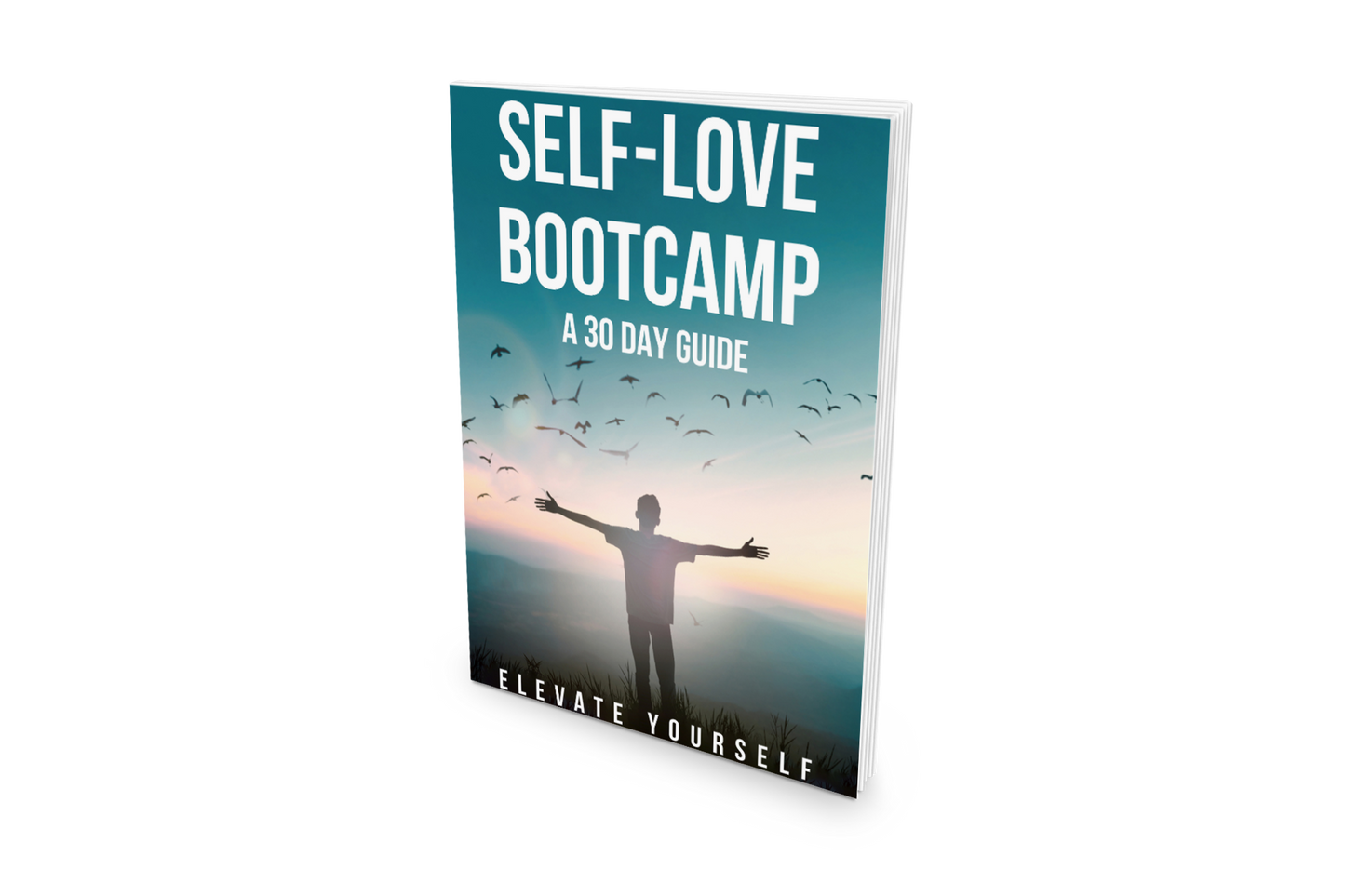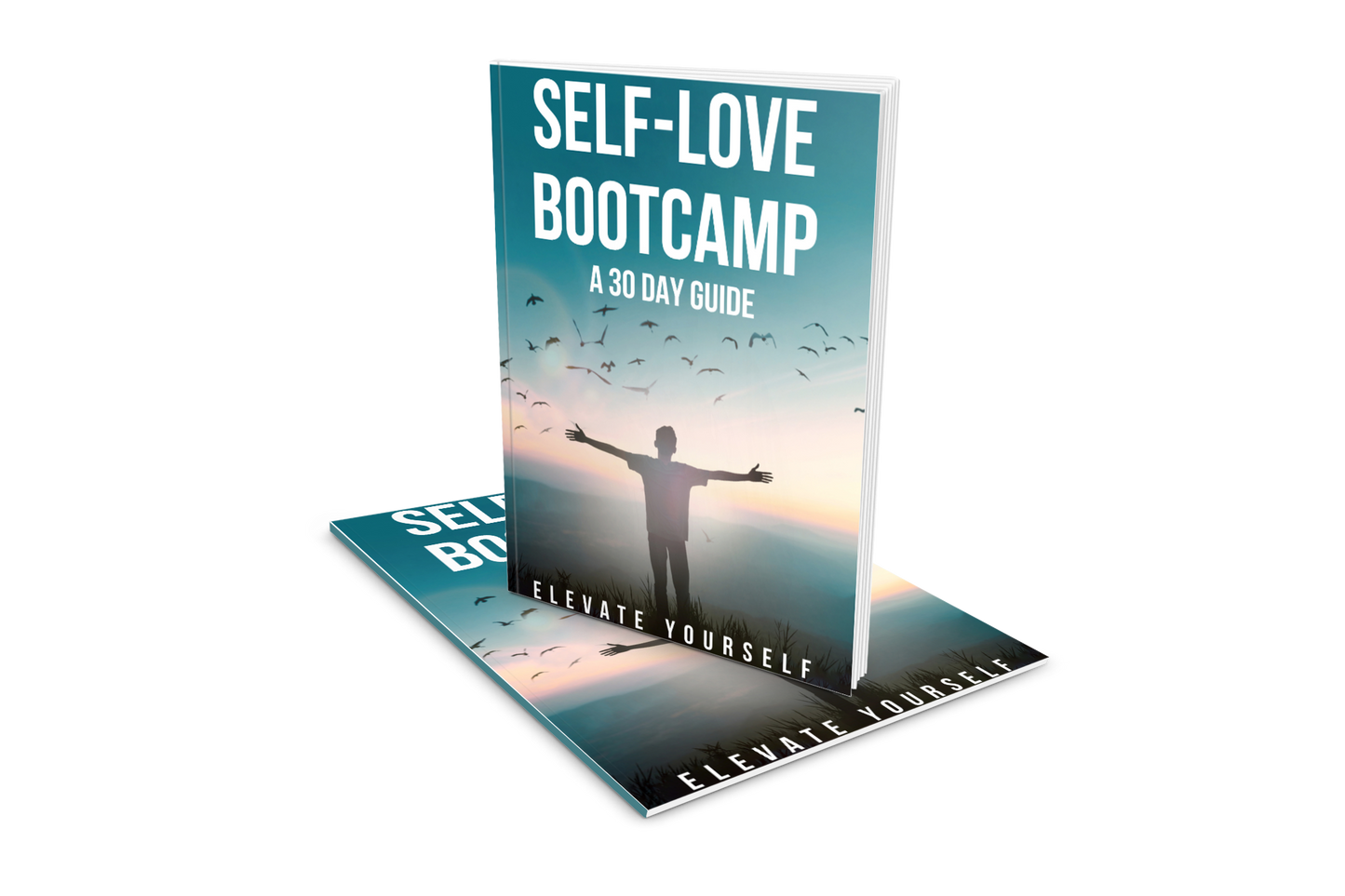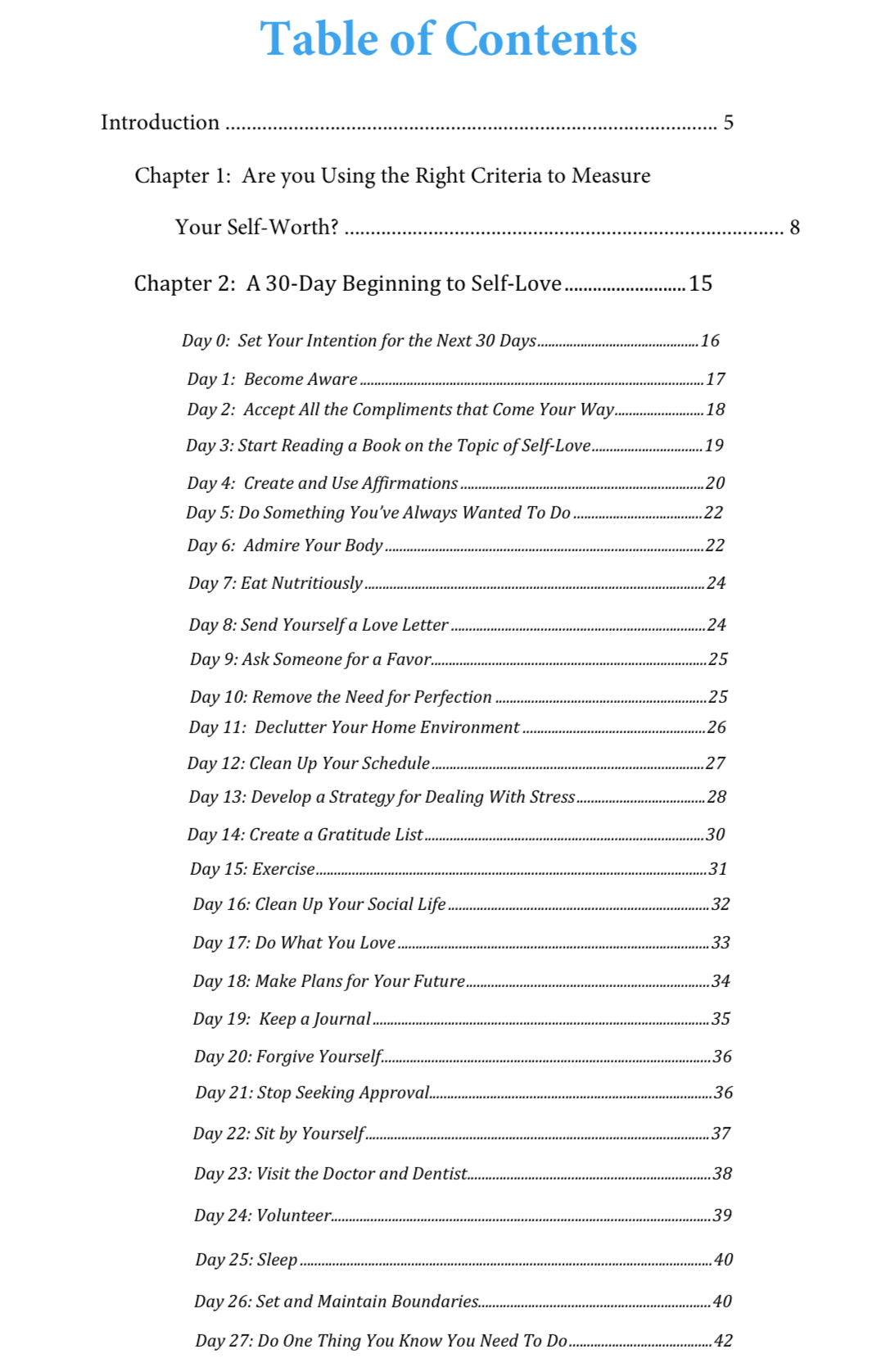 You will:
Build an indestructible mindset

Unlock your inner strength and learn how to face life's challenges positively
Grow exponentially

By leaning how to keep up your daily habits, you will start to improve at an exponential rate
Better relationship with yourself

Elevate Yourself emphasises virtues such as self-control, self-awareness, self-acceptance, self-love, and self-care. This will help improve the relationship with yourself, feel at peace with yourself, and better navigate life's challenges
Enhanced sense of purpose

By focusing on yourself and following the guidance of Elevate Yourself, you will focus on what truly matters and you will be able to find a greater meaning in life and feel more fulfilled