Over 150 copies sold
Regular price
Sale price
£12.99
Unit price
per
Sale
Sold out
I couldn't tell you how many times in my journey where I hated myself and didn't know how to overcome my challenges. I had so many challenges in front of me (losing friends, going through a toxic breakup, my thoughts, and more) and I was very lost.
One of those days I felt so defeated and instead of saying these negative things I just closed my eyes and kept saying affirmations to push myself and I started doing it more often it helped be become stronger.
I was very curious as to why words can make you feel better until I stumbled upon articles and podcasts and immediately took the next steps to start improving myself
After years of trying to find myself and improve myself, affirmations has helped me
Instant clarity, motivation and passion 
All bundled up into the simple formula here "self-love journey beginners guide"
Come join me in this self-love journey by purchasing this guide and joining our community of driven individuals.

Share
View full details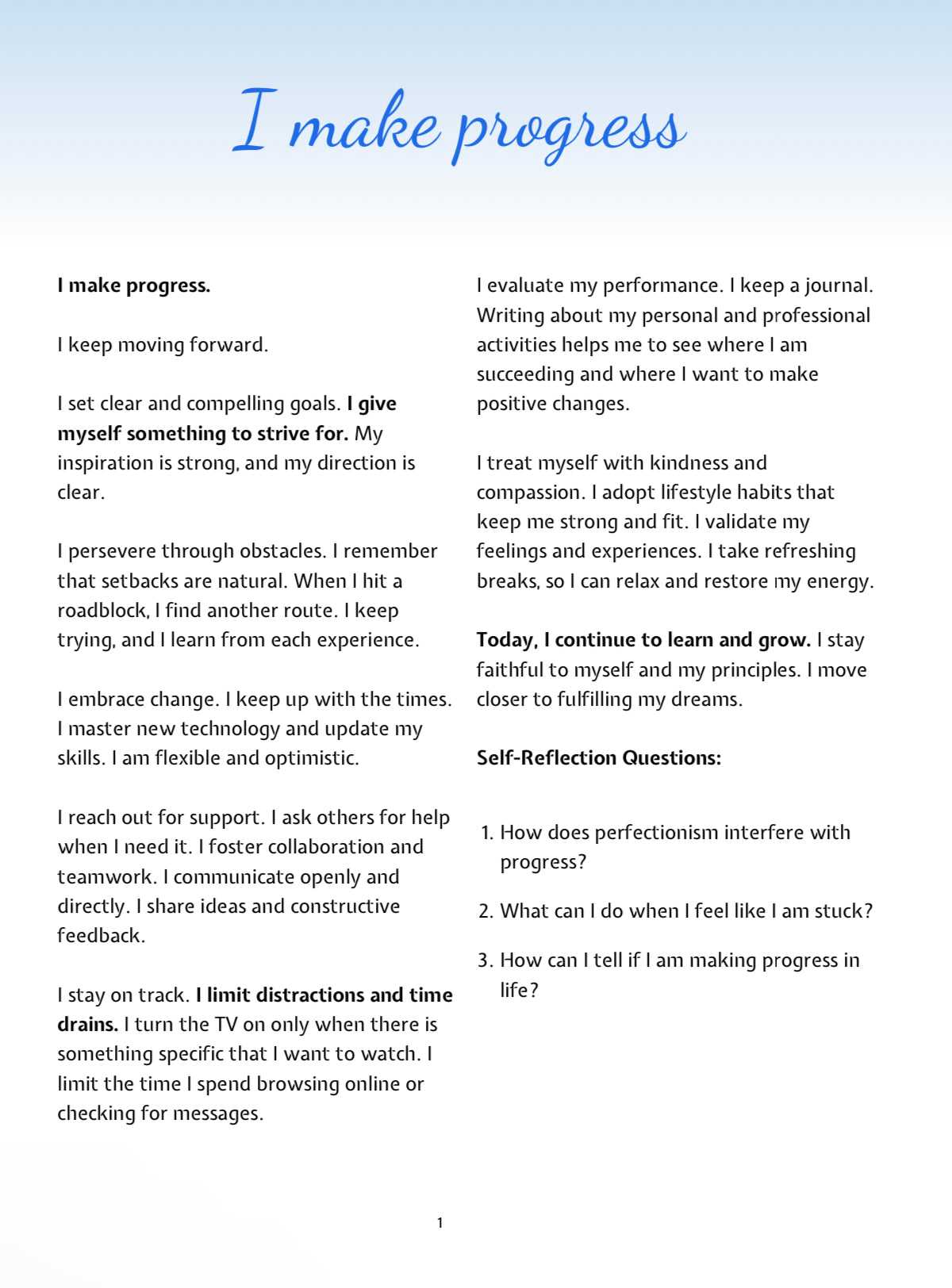 You will:
Build an indestructible mindset

Unlock your inner strength and learn how to face life's challenges positively
Grow exponentially

By leaning how to keep up your daily habits, you will start to improve at an exponential rate
Better relationship with yourself

Elevate Yourself emphasises virtues such as self-control, self-awareness, self-acceptance, self-love, and self-care. This will help improve the relationship with yourself, feel at peace with yourself, and better navigate life's challenges
Enhanced sense of purpose

By focusing on yourself and following the guidance of Elevate Yourself, you will focus on what truly matters and you will be able to find a greater meaning in life and feel more fulfilled